About
Professional interests: select * from Microsoft.Business.Products cross apply Innovation.GetFullCommitment(CustomerNeeds) as everyDayWork

Agile oriented software architect with strong business experience. Interested into very early steps of product development. Great passion into solving demanding business and technology challenges.

I'm Microsoft Certified Master: SQL Server & Data Platform and also very honored to be Microsoft's Most Valuable Professional: Data Platform.
In this web page you can find things I've learned and join me every week for something new at Microsoft Data Platform Coffee Break webcast I host.
I work in a company called Qumio. It is just a very small company doing great things with Microsoft Data, BI & AI offering.
If you want to reach me, I would say that best way to do so is to ping in some social media channel!

My contact details are:
mobile: +358 50 1765
email/teams/skype: firstname.lastname@qumio.com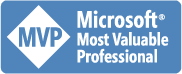 I've received MVP title from Microsoft to SQL Server for year 2015 and to Data Platform from year 2016 up to this date. There are around 380 MVP's in the World for SQL Server or Data Platform and currently 3 in Finland. ​Read more information about MVP title from MVP website.